Destiny Ministries is a contemporary apostolic movement providing support and encouragement to churches and their leaders.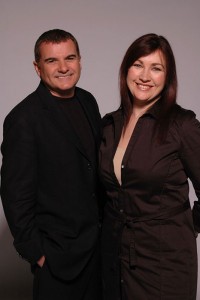 Having started out in Glasgow more than 20 years ago, God has blessed its endeavours, so that today it's active in more than 60 nations from Europe to India, either by its church planting initiatives, live streaming or social enterprise.
Founders Andrew and Sue Owen say they started out with a deep conviction of the impacting power of the gospel, and a passion to see effective and vibrant local churches emerge, who in turn will provide solutions for the challenges of their own communities.
Today, its collective of ministries include: Destiny College, providing leadership training; publishing; Destiny Lifeline; Destiny Hopeline and destitute food bank; Destiny TV broadcasting and web casting across the globe; global conferences & training events; numerous youth initiatives; business outreach dinners; Diamonds women's events; orphanages and widows care in India; Destiny Foundation social action initiatives
This ministry is undergirded by a deep conviction of God's grace and goodness extending to all, and the opportunities that real relationships provide in living out this grace in a journey we call life.
"One may make a difference - but together we can change the world."